Martin
May 19, 2021
Please welcome Martin Owens, @realdoctormo @inkscape Programmer
May 19 to 26 on @imakefoss
Interview: https://t.co/puzrPvdOus
@imakefoss is a rotation curation account, a blog, a YouTube channel and a podcast. https://t.co/ufBk3tbDZq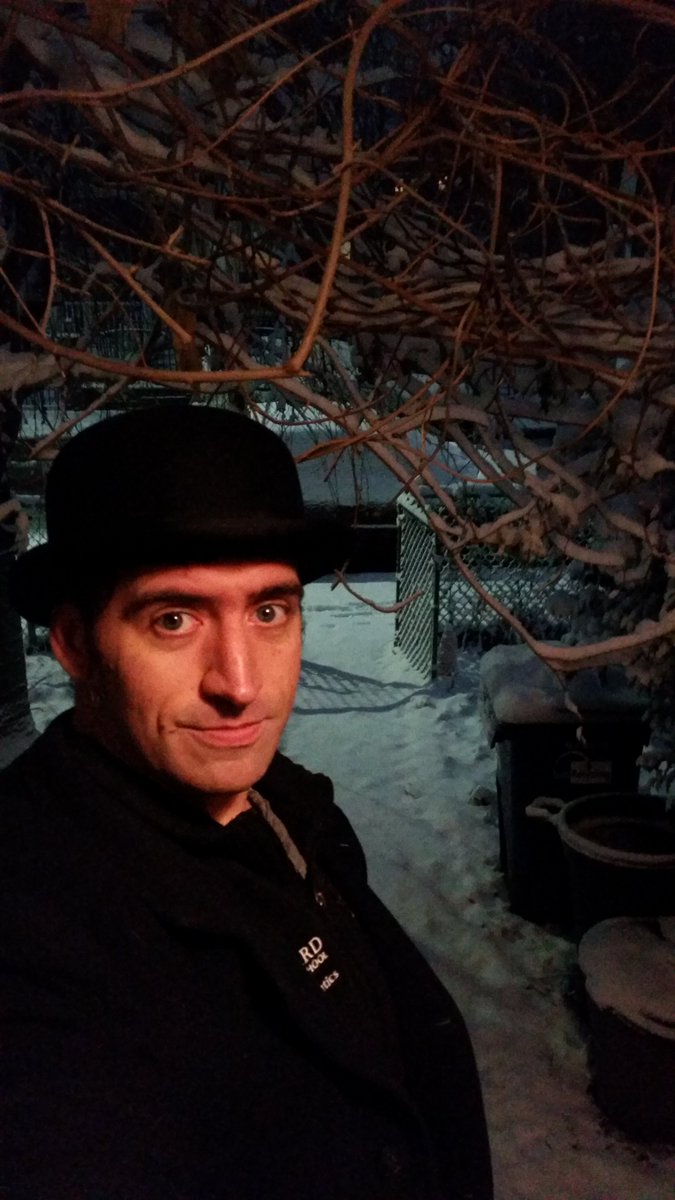 May 19, 2021
Morning! A big thanks to imakefoss for inviting me to be your twit this week.
I'm an @inkscape programmer who works to solve the tricky problem of user involvement and needs in free software. Follow me you like FS or Inkscape!
May 19, 2021
So it turns out, you shouldn't put your important files on a removable hard disk and encrypt it and lose the password.
😬
I did think it was in the KeePass, but apparently not.
May 19, 2021
Finished hacking out the old connector tool from @Inkscape and it's 2500+ lines.
I admit, some of those lines might come back. But most are now handled by LivePathEffects. The final tally of lines will happen right at the end of the connection refactoring project. https://t.co/zqxCsujdZv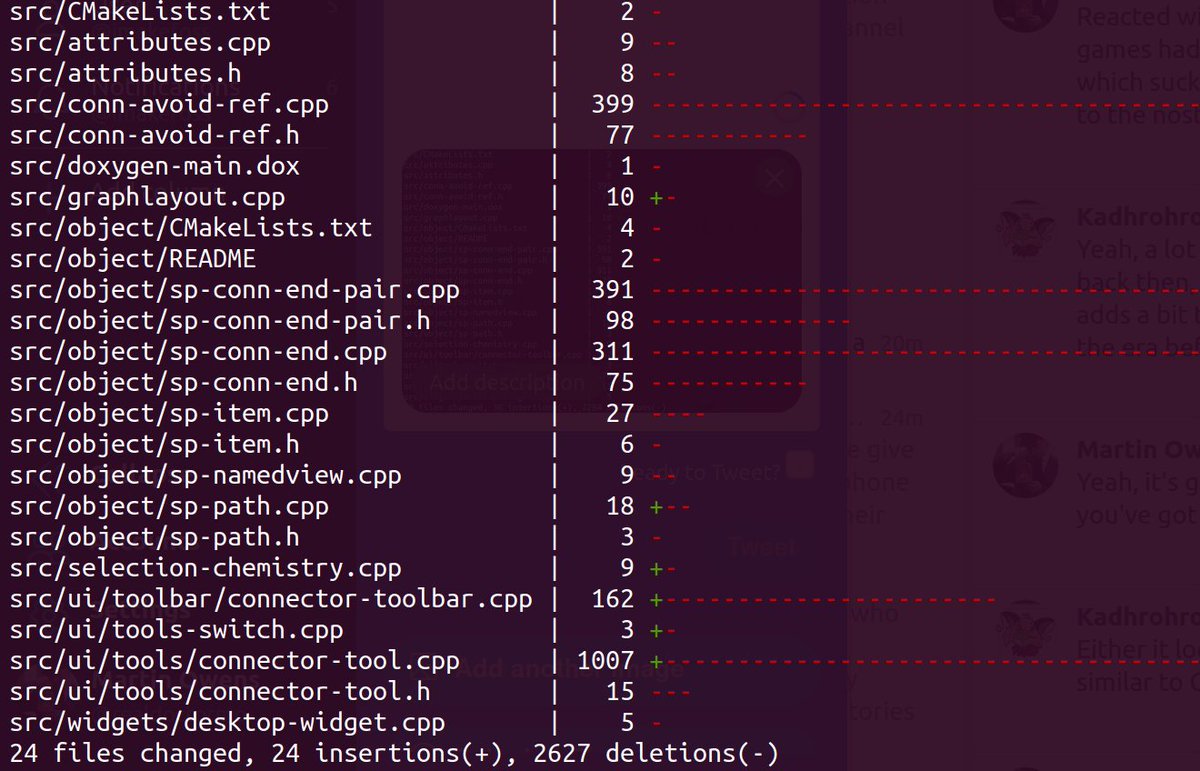 May 20, 2021
I wanted to show you all what a programmer's desktop looks like, I've made an interactive map you can hover over things! The power of SVG on the web.
#Compiling @Inkscape @lofigirl @gnome @ubuntu https://t.co/C39woSnsKb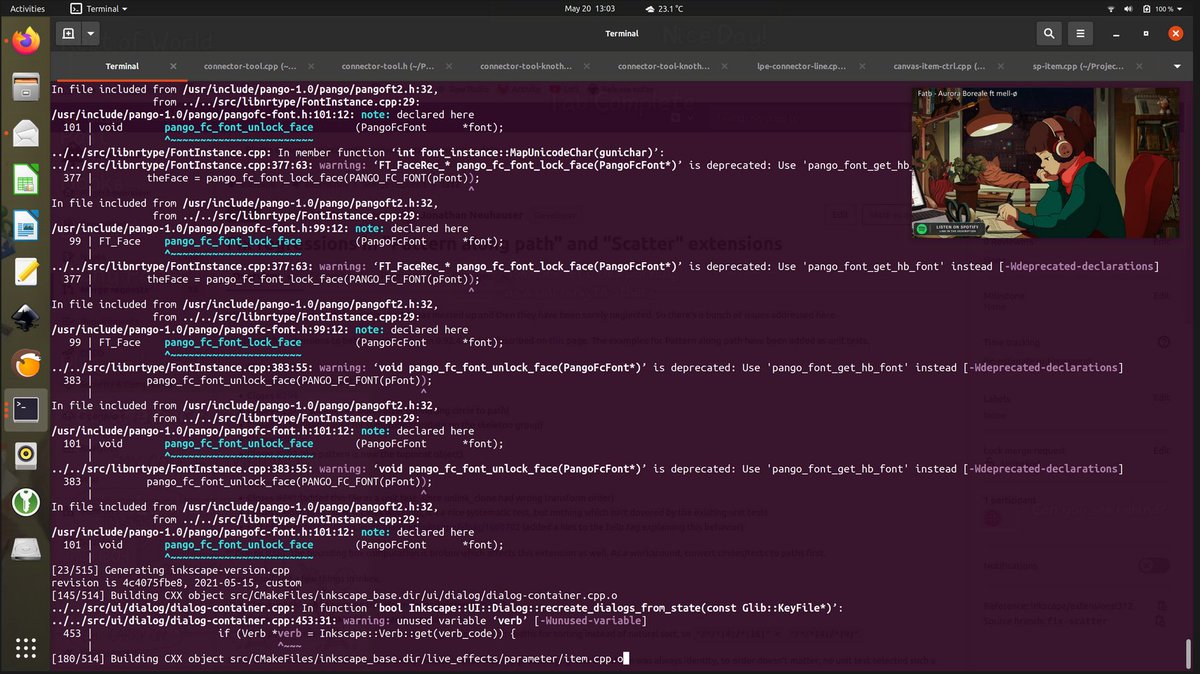 May 21, 2021
RT @realdoctormo: Do any of my @inkscape follows know Russian? It's the last language on my list https://t.co/G9UJxUUdnd for the new welcom…
May 22, 2021
Each week I make a video where I go through the programming work I do on Inkscape. This week I set fire to lots of code! https://t.co/QSRvx54yw1
Please consider sponsoring my programming work if you can. My goal this year is to be full time on Inkscape and for that I need help!
May 23, 2021
The Inkscape project has long struggled to organise itself and now we find we have a large amount of budget available and it's important that we take responsibility for investing it into the project properly.
This is distinct from the funding I get directly from users. https://t.co/6WKjkYeKpW
May 24, 2021
It's Inkscape Release Day. 1.1 is coming out today and we're in a video call, celebrating and organising. An hour or so until the final announcement rolls out and you can start downloading the lovely new features! https://t.co/FzDLJjSgNp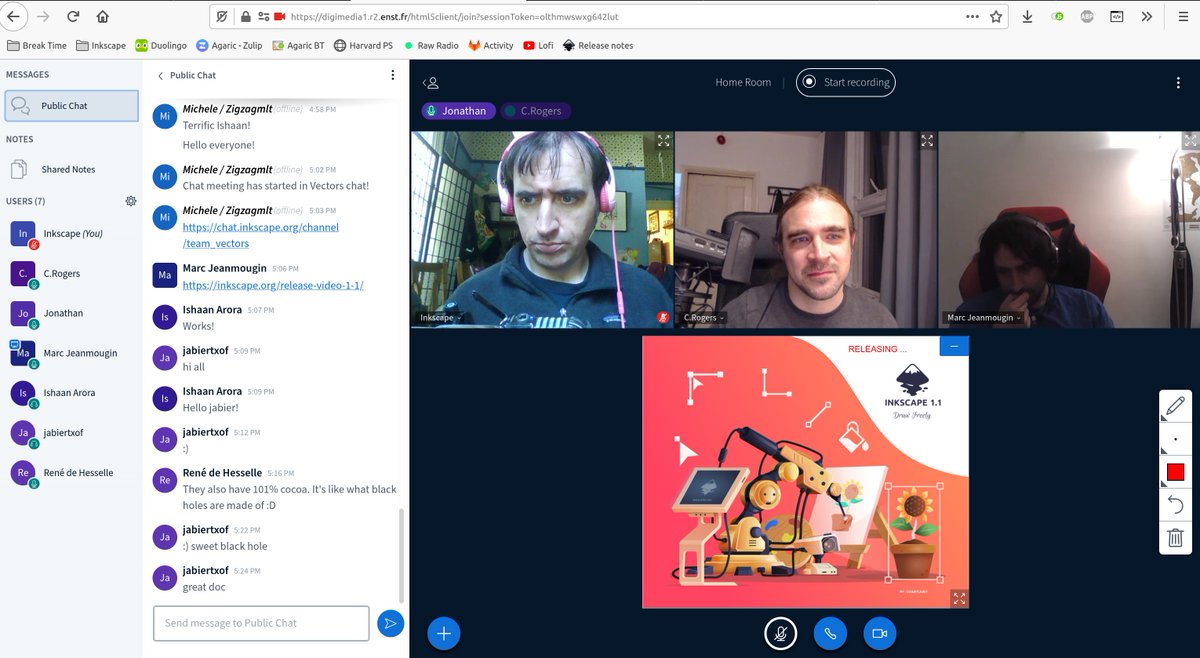 May 25, 2021
The raster exporter is making a splash. I figure I'd share this attempt a comedy that I made with Chris Rogers last year: https://t.co/OzCCewJtqv
Warning this was before I got a USB microphone so it's bad audio.
#JpegIsBad
May 26, 2021
My time as your guest tweeter is coming to an end. Thank you all the lovely people at @imakefoss and the people who've cheered on my Inkscape work this week.
I'm going to leave you with my proposed #EULA when installing open source programs: https://t.co/0nsM166F86