Carl
Feb 24, 2021
Please welcome Carl Schwan, @CarlKDE @kdecommunity developer
February 24 to March 3 on @imakefoss
Interview: https://t.co/maWGEYSAZj
@imakefoss is a rotation curation account, a blog and a YouTube channel. https://t.co/gYIhOPGWLV
Feb 24, 2021
@CarlKDE @kdecommunity Hello everyone, I'm happy to be this week @imakefoss curator. Thanks to @josp0001 and @peripateticacad for giving me this opportunity.
Carl
Feb 25, 2021
Today, I will talk about the @matrixdotorg protocol and NeoChat. Matrix is a decentralized communication protocol, that means every users can choose a different server and still communicate with others from other server without problems.
Carl
Feb 25, 2021
@matrixdotorg The default client is called Element and is web based. Some people like it other don't. The advantage of a open protocol is that it allows to build alternative clients. NeoChat is one of them and is co-maintained be @TobiasFella and me.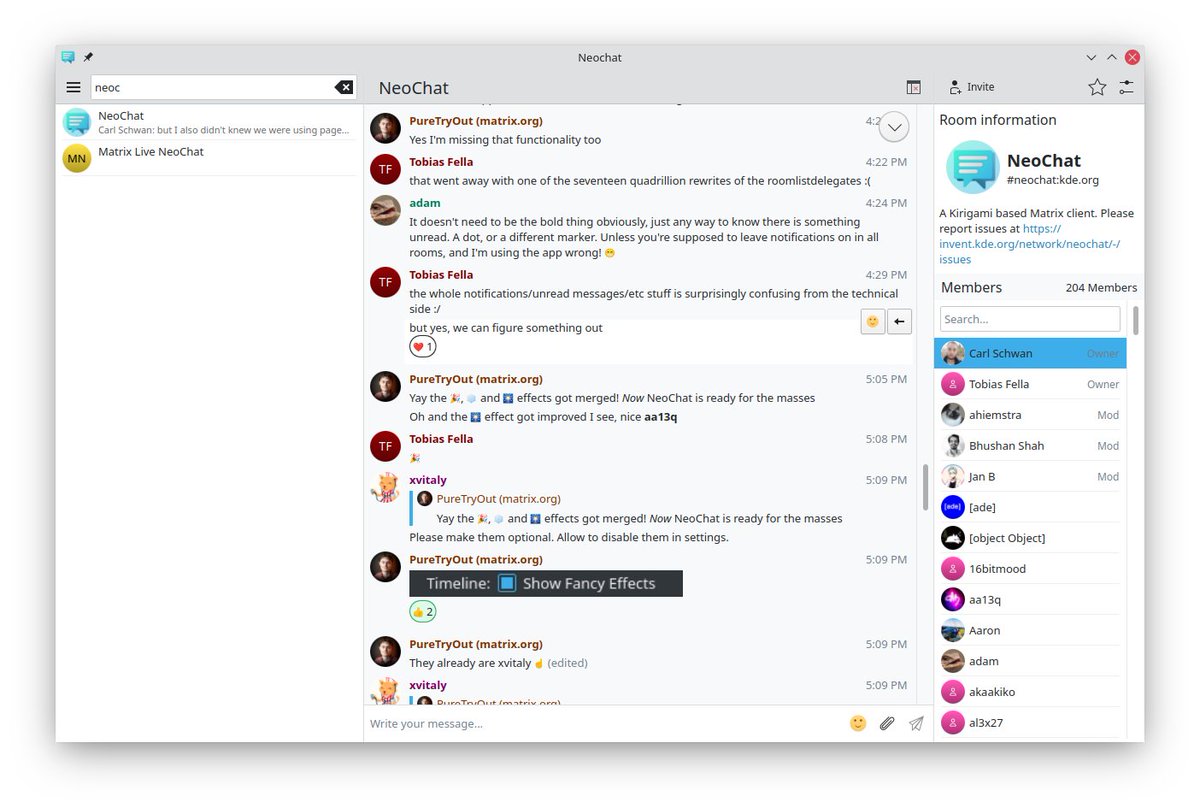 Feb 25, 2021
@matrixdotorg @TobiasFella It's build based on QtQuick and Kirigami. Kirigami is a framework to build convergent applications for desktop, mobile and everything in between It is currently used to build applications for Plasma Mobile.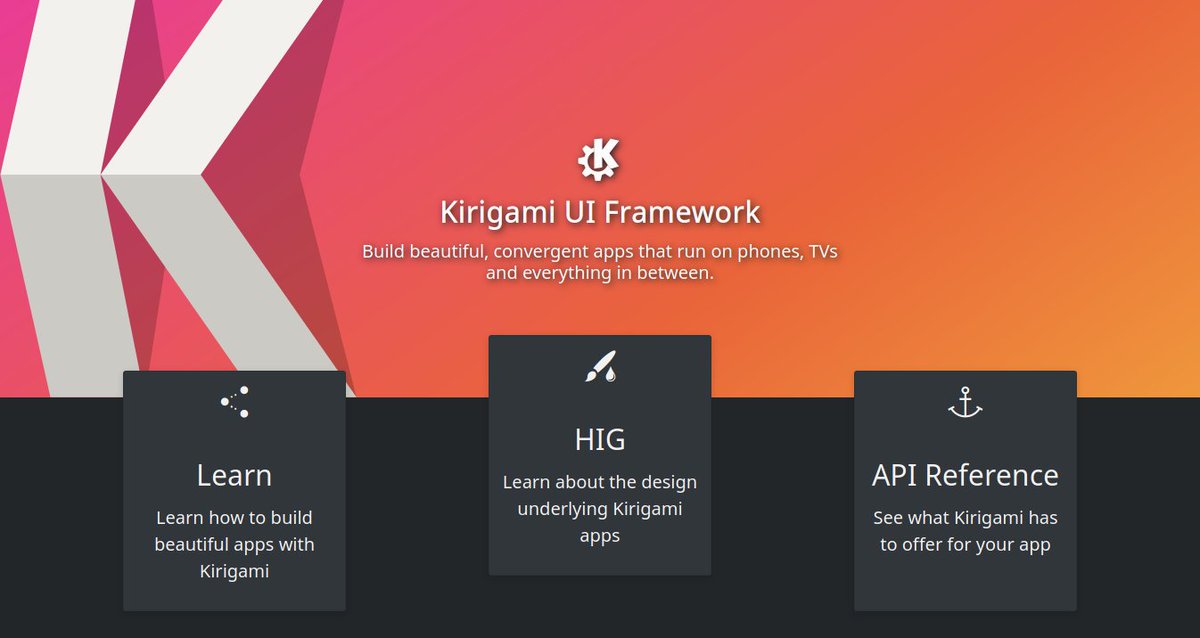 Feb 25, 2021
RT @peripateticacad: It's a little late, but I got to have a wonderful chat with @Anita_ihuman who was our most recent curator for @imakefo…
Feb 26, 2021
Tonight I updated the https://t.co/aLKNib5erM homepage with new artworks. Thanks to Ken who provided new updated versions of the assets: https://t.co/9a3OcpT5KY. It looks fancy <3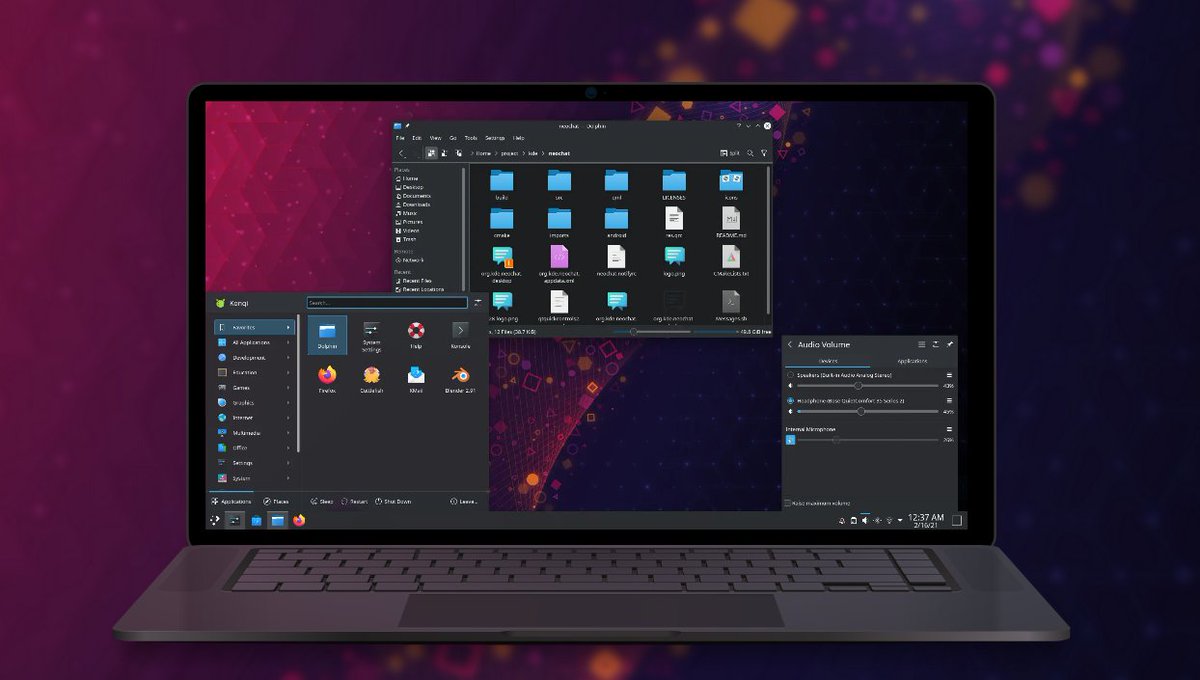 Feb 26, 2021
I just published a new post on my blog. It is about some improvements about KDE's developer documentation.
Carl
Mar 1, 2021
Yesterday I worked on improving the look of Koko sidebar. Koko is Plasma Mobile, image viewer and I have been working on making it also nice integrated on the desktop.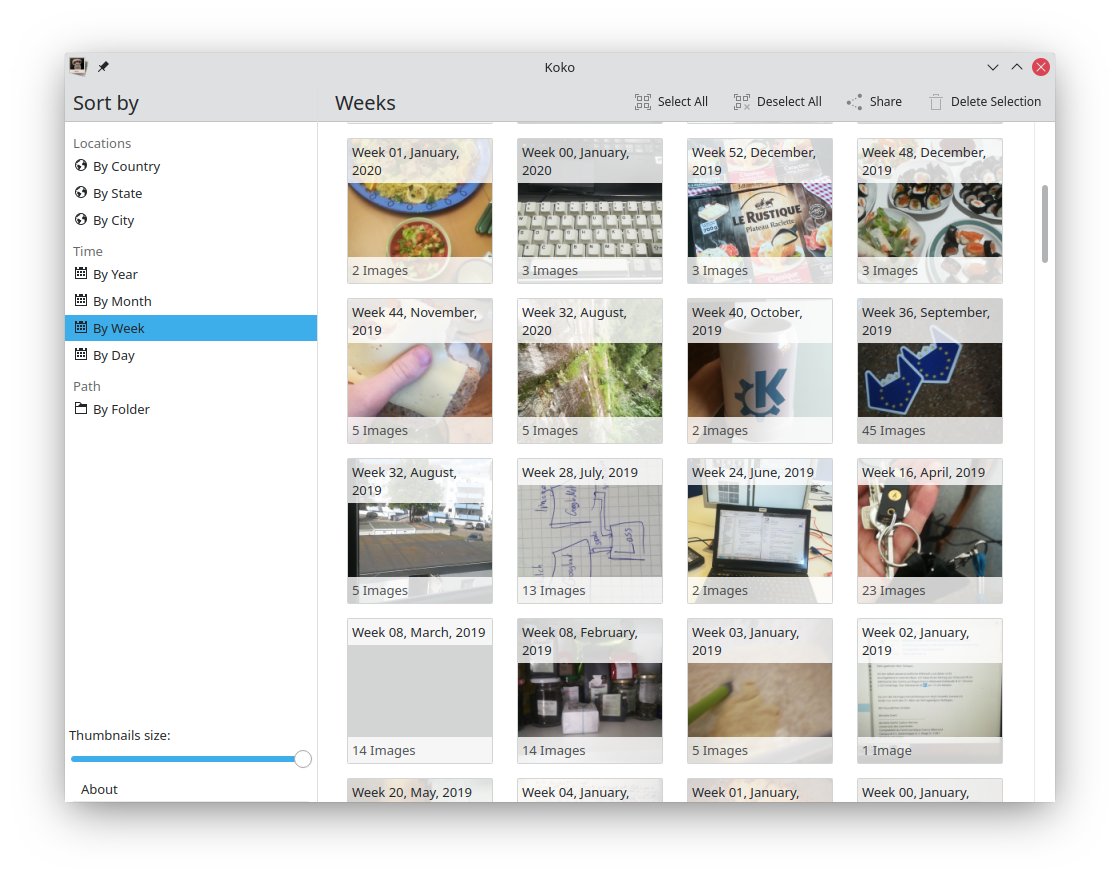 Mar 1, 2021
Another feature I added is a small and very basic embedded image editor. It is using a library I made some time ago for NeoChat called KQuickImageEditor (yeah, I'm bad at naming but at least the name is descriptive).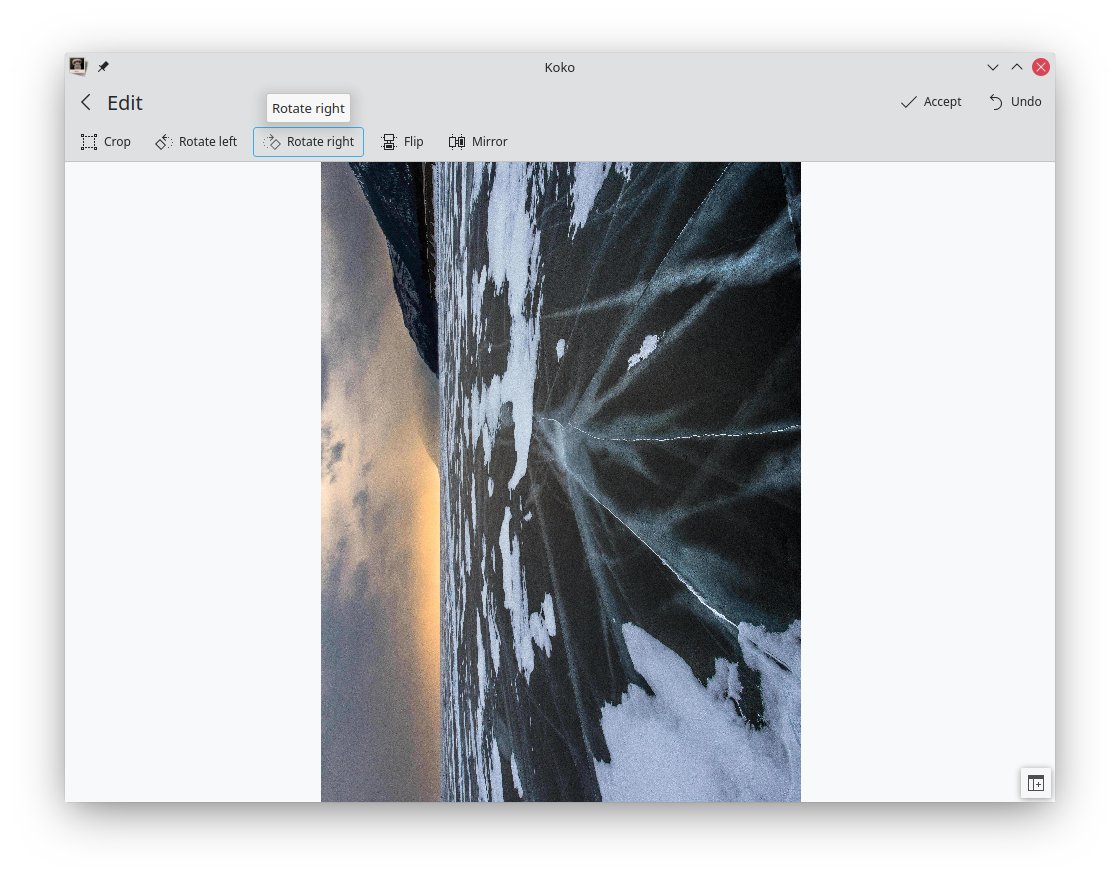 Mar 3, 2021
It's time to say goodbye. It was a very nice experience to be the curator for @imakefoss. Thanks to @josp0001 and @nuwe1_ for giving me this opportunity. You can continue to follow me on @CarlKDE or on Mastodon @carl@linuxrocks.online.
Mar 4, 2021
Marvin, @nuwe1_, met Carl, @CarlKDE, and they talked about @kdecommunity Mobile, @thepine64 #PinePhone and the @matrixdotorg client NeoChat:
https://t.co/ouXQ0sVtHI https://t.co/Z9l35pmgNX