Bastiaan
Aug 11, 2021
Please welcome Bastiaan Olij, @mux213
@godotengine XR lead developer
August 11 to 18 on @imakefoss
Interview: https://t.co/BNnOTk7svV
@imakefoss is a rotation curation account, a blog and a YouTube channel. https://t.co/Fv834c63eL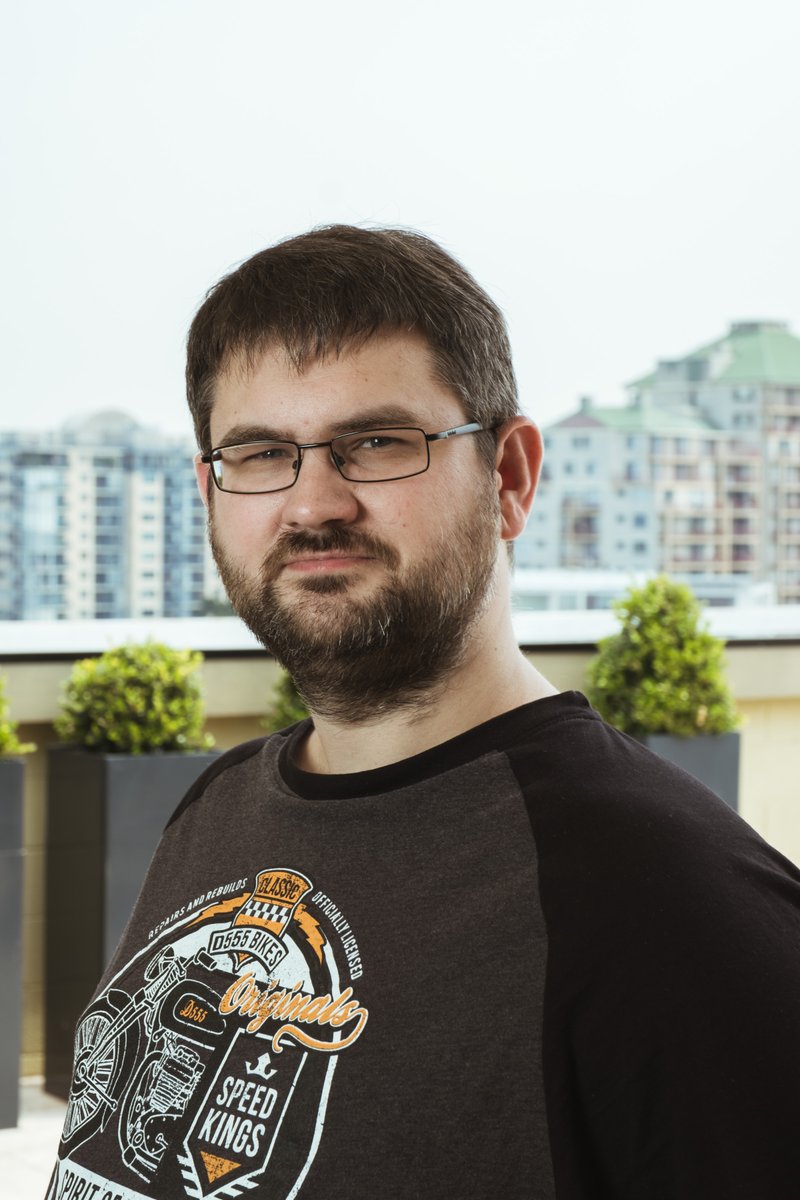 Aug 11, 2021
Glad to take the virtual microphone for a week, hello everyone, thanks for having me. As my focus lies with all things XR I'm hoping to share that focus here for a few days. :)
Aug 12, 2021
While I've used FOSS for much longer, contributing to a FOSS project in any serious form started when I found out about @godotengine. For those here who have not yet heard of Godot, Godot is a FOSS game engine that was open sourced in 2014.
Aug 12, 2021
@godotengine As I mentioned in my interview the thing that drove me to Godot was the re-emergence of VR. I wanted to dive into this world, but I didn't just want to use a game engine that already had full VR support. Instead I wanted to build this myself.
Aug 12, 2021
@godotengine I spend a few months just learning the engine, getting familiar with the code base and making some friends within the community, then blatantly announced my plans to add VR support to the engine which was met with… uhm.. not much initially really :)
Aug 12, 2021
@godotengine The thing is, I know who I am, but they didn't, and with VR being all the hype they've heard it all before. So I soldiered on, scrounging a free hour here, a couple in a weekend there and after a few weeks I had a prototype up and running.
Aug 12, 2021
@godotengine This was a turning point, now that we knew this was feasible the real discussions started happening and we came up with a plan on how to add VR support to Godot for real.
Aug 12, 2021
@godotengine The solution went through two more redesigns before we settled on the approach that ended up being merged into the core. And that in a Twitter nutshell, is how VR support in Godot came to be :)
Aug 13, 2021
So yesterday I dove into a bit of history of how Godot became one of the first FOSS game engines to support VR. Thanks to the wonderful people at @thekhronosgroup we're now also moving to an open standard for interacting with XR hardware through #OpenXR
Aug 13, 2021
@thekhronosgroup We're still often working with proprietary drivers in the back end to make the hardware work which imho is fine however there is also a FOSS alternative here that works will with Godot. If you are on Linux check out the excellent https://t.co/iZMqTDNyKT OpenXR runtime.
Aug 15, 2021
So what about FOSS XR hardware? I'm hoping others can react here and point some out because I know precious few that are making some waves. I'll kick things off by highlighting Project North Star https://t.co/11Fht6hZTC
Aug 15, 2021
Project North Star does use some commercial components but that is currently unavoidable. It is however great to see various individuals in the FOSS community all making improvements to this interesting AR headset.
So what other FOSS headset do you know are out there?
Aug 17, 2021
With my week for IMakeFoss coming at an end the final topic I want to discuss has nothing to do with XR but with the challenges of contributing to an Open Source project. Godot has developers contributing from all over the world. For me that is Sydney Australia.
Aug 17, 2021
Working remote is nothing new to me but I'm pretty far away from all the other core contributors, I'm in a completely different timezone, I may need to talk to someone asleep on the other side of the globe, and you can't just grab a coffee for social reasons.
Aug 17, 2021
On the flipside, it's easier to zone everything out and work on a problem without distractions and those of us who live online lives have found other means to socialize with their peers.
That said, I think its a challenge that those in FOSS deal with most.
Aug 17, 2021
So I'd be interesting to know, how do others experience this? I guess it appeals to those of us who are more introverted and it may even be a boon, but there may be others who sees this as a reason to be weary. So what is your take?
Aug 17, 2021
Alright everyone, it is 1am here in Sydney so time to sleep. It's been fun, good luck to the next person taking over iMakeFoss!